"Makes Saturday is better with some #underboob", runs a Facebook post from drunkenstepfatherdotcom (no, I'm not going to hyperlink it). But for Thai actress and model @saramalakul, tagged in the said post, Saturday (or whatever day of the week it is when the Thai police arrest her) may not be better. For, in the latest Asian aversion to the depraved Western tendency for self-exposure (see 'Angkor Wat the butt of tourist nude jokes' and yes, I have hyperlinked it), Thailand is cracking down on copycat behaviour by its double-breasted citizens. 'Underboob selfies' are in breach of the Computer Crimes Act of 2007.
This morally upstanding legislation bans "any obscene computer data which is accessible to the public" or digital material that causes "damage to the country's security or causes public panic." Underboob selfies clearly fall into the latter category. Yupa Taweewattanakijbaworn, director of the distinctly big-brotherish Culture Surveillance Bureau, warns that publishing them risks a fine or up to three years' imprisonment.
Thai New Year
The Bureau's threat is not an empty one. In 2011 they prosecuted three women for dancing topless during Songkran, the Thai New Year celebrated from 13 to 15 April. However, according to Coconuts Bangkok (a strikingly appropriate name for a website reporting on the underboob fad) an image on the Ministry of Culture's own website advertising Songkran showed, erm, three topless women. Whoops. The image was quietly removed from the site. It is reproduced here purely to expand your appreciation of Southeast Asian culture.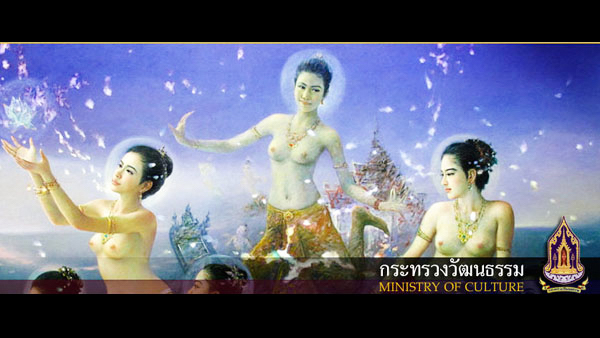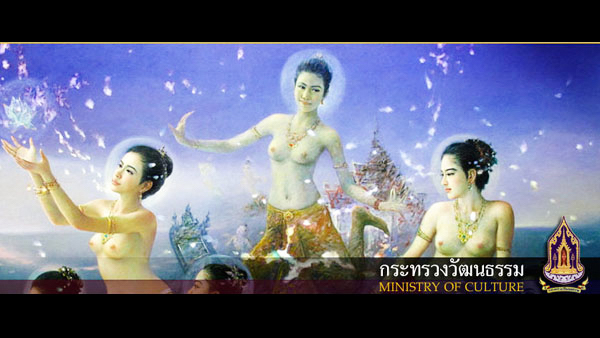 Thailand's prudish aversion to a little bit of digital breastwork stands in stark contrast to its attitude to the sex trade in general and child prostitution in particular
Since its widespread use as a 'rest and recreation' zone by the US military during the Vietnam War, Thailand has been one of the world's leading sex tourism destinations. Accurate numbers on the sex workers operating in the country seem impossible to arrive at. Thailand's Health System Research Institute estimates that 40% of prostitutes are under 18 years of age.
Hypocrisy and shame
How can it be that the suits at the Culture Surveillance Bureau shudder with disgust at a minimal display of underboob while simultaneously turning a blind eye to the sexual exploitation of countless Thai children? The answer is shame. Those who are ashamed of natural human sexuality are over-zealous in publicly presenting themselves as upholders of morality. But, as Gordon Rattray Taylor notes in Sex in History, "beneath a conscious hatred of sex always lies an unconscious fascination with it."
Thailand often promotes itself with phrases such as "the land of smiles" and "the world's friendliest people". This friendliness often seen when wait staff swarm to touch Western children in Thai restaurants. It takes on a darker slant when the country's apathy to the child sex trade is considered. While @saramalakul earned 211 Facebook 'likes' for her self-exposure, Thailand earns no such kudos for its ongoing failure to tackle child prostitution.