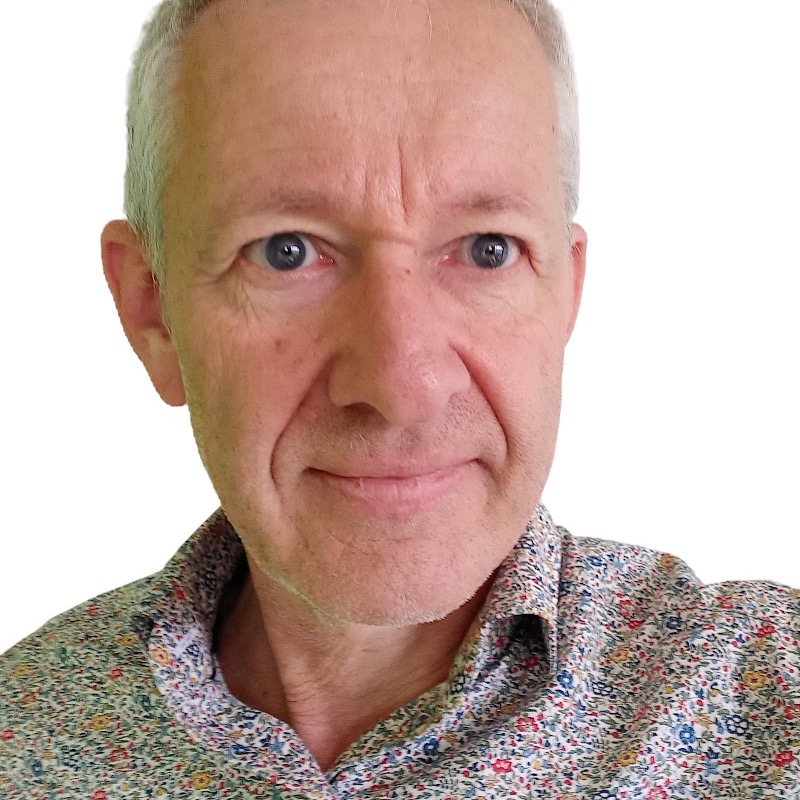 Hi. I'm Michael. Welcome to my site.
How did I get into the business of generational trauma and unconscious shame? Unconsciously, of course. I wasn't even born at the time.
In 1932, my grandmother had an affair. My grandfather (Wikipedia) not only divorced her, but went to court for custody of my mother. He was a retired Royal Air Force Wing Commander, twice decorated for bravery in the Great War; she was an adulteress. He won.
This emotionally destroyed my mother. The shame that her mother had abandoned her crippled her for life. There was a similar tale on my father's side. As a sensitive child, thanks to epigenetic inheritance I inherited my parents' unresolved feelings of abandonment and sexual shame.
Interestingly, as a child I was less interested in playing games than inventing them. I wanted to understand how they worked.
I became a process analyst at the largest cannery in the southern hemisphere. I didn't know it at the time, but process manufacturing is a very good model for understanding seemingly inconsistent human emotional behaviour in a consistent, structured way—what I term emotional mechanics.
I eventually discovered that using the language of process manufacturing—inputs, processes, and outputs—I could reverse engineer the root causes of dysfunction from their symptoms. Once the root causes—inherited or otherwise—were understood, they could be permanently resolved.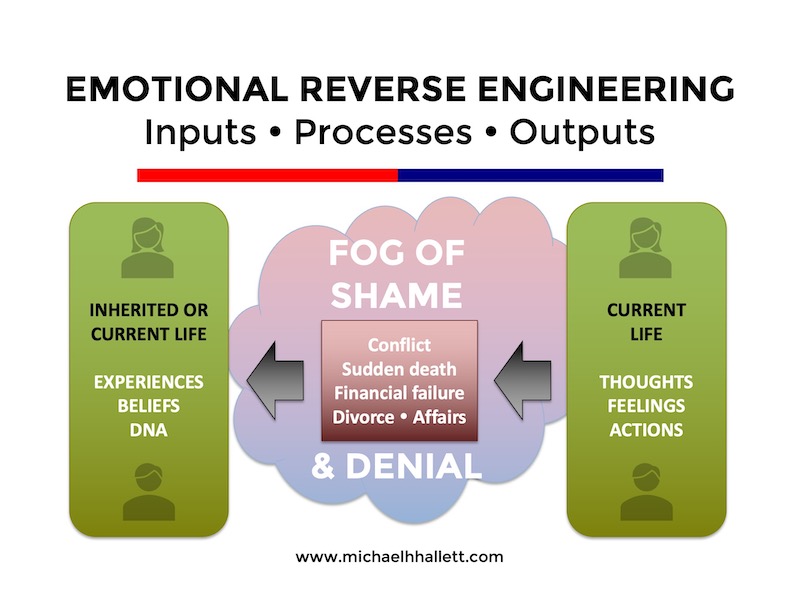 My career led from the cannery in New Zealand to an IT consultant for industrial and governmental clients in the United States, Britain, and Hong Kong. It was a high-income, high-consumption, high-carbon, high-porn lifestyle—and it was completely toxic.
Eventually, I hit the wall.
I began—unconsciously at first—to apply my analytical skills to my own emotionally toxic lifestyle. I discovered the "shambles" described by 1960s British counter-culture psychologist R.D. Laing:
"When our personal worlds are rediscovered… we discover first a shambles… genitals dissociated from heart; heart severed from head; heads dissociated from genitals."

— R.D. Laing
What I found in my family past was a tissue of lies, half-truths and evasions that cascaded down over the course of 4 generations. No one came out smelling of roses. I was raised in a potpourri of lack of nurturing, abandonment, unexpected death, bigamy, shame and traumas from World War II.
I eventually discovered I had issues with generational trauma,  arrested development, emotional irresponsibility and more.
Healing this "shambles" took a quarter of a century, cost everything I had and more besides, and hurt beyond anything I could imagine. I hurt others too, for which I'm deeply regretful. Yet I eventually healed the shamed side of my being—my emotions and sexuality.
"Michael, you are a treasure. And I commend you on your bravery to tackle really sensitive topics for the empowerment of all."

— Kate S, United States
This led me into the world of education, where I became the Chair of Governors of my son's primary school. In 2010 I was commissioned by the Thames Valley Police to create a primary school musical on the emotional roots of extreme behaviour. When Chemistry goes Bang! was staged at several schools in Milton Keynes.
In 2016 I partnered with the Milton Keynes Council to create Stepping Stones: building school capacity to resist radicalisation. This workshop was successfully delivered to local primary schools.
I was part of the National Society for the Prevention of Cruelty to Children's ChildLine Schools Service, educating primary school children to recognise all forms of abuse. I also have an NCFE-certified Advanced (Level 4) Diploma in Life Coaching from Stonebridge College.
Bringing the unconscious to light
I've spent the last quarter of a century bringing the unconscious to light. I've healed deep damage and gained extraordinary insight into the human condition in general and badly wounded male sexuality in particular.
I found that the issues I faced were not only widespread but account for our environmentally, economically and—above all—emotionally unsustainable planet. Carl Jung identified this issue decades ago, and I have been strongly guided by his maxim:
"Until you make the unconscious conscious, it will direct your life and you will call it fate."

— Carl Jung
My passion is to help you empty your own unconscious with as much ease and grace as possible—which, admittedly, sometimes isn't much. For the deeper we dig, the more our unconscious damage surfaces in our lives. I've made mistakes, acted inappropriately and hurt people I care about, which I deeply regret.
My aim is to empower people to recognise and release unconscious shame and trauma.
My vision is a world that's free of shame, guilt, anxiety, addiction and all other forms of unconscious programming, destructive behaviours and trauma.
My motto is that only the truth will serve. If that resonates with you, welcome aboard.
This is my personal site. All the opinions expressed herein are mine as at the time of posting. They do not in any way represent the opinions of any organisation that I may be associated with or employed by.
While I am responsible for what is posted on this site, you are responsible for how you interpret it as it will vary with the filter of your own life experience. Please use discernment.
All posts on this site are protected by Creative Commons Attribution Non-Commercial (CC BY-NC) licence and can be freely shared for non-commercial purposes. Please view the Licence Deed for full details. For commercial use of this material please contact me.
This site is built using WordPress with hosting by Fasthosts. The theme is MasterStudy LMS by Stylemix Themes.
Comments are welcomed and encouraged on this site, and I prefer not to moderate or delete. There are however some instances where comments may be edited or deleted. They are as follows:
Comments deemed to be spam or questionable spam may be deleted.
Comments with links to other content are permitted but should be relevant to the post topic.
Comments of an abusive nature will be deleted.
Comments with profanity are acceptable as long as they are on topic and non-abusive.
Comments containing language or concepts that could be deemed offensive may be deleted.
Comments that attack a person individually may be deleted.
I reserve the right to edit or delete any comments submitted to this blog without notice. All comments with links will be held for moderation.
By commenting on this site you grant me licence to reproduce your comment in any format.
This comments policy is subject to change without notice.