Welcome to Michael H Hallett
Step-by-step processes to heal generational trauma, porn addiction and other unconscious issues
Why would anyone explore their unconscious?
No one ventures into the unconscious except by necessity.
Why? Because it's challenging and painful work.
Issues like inherited trauma, anxiety, and addictions originate in our unconscious, buried beneath a layer of shame.
It's the emotional equivalent of reinforced concrete.
Yet, to shift from society's default position of emotional stagnation to a state of healthy, self-controlled behaviour, into the unconscious we must go. It's the only place deep issues can truly be healed.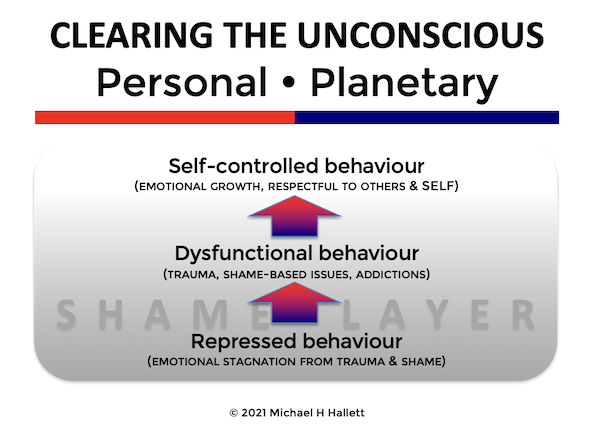 If you're interested in learning more about unconscious behaviour, you'll find plenty of food for thought on my Blog.
If you've recognised deep patterns of dysfunctional behaviour, possibly going back over generations, and want to get to the bottom of them, you've come to the right place.
I'm here to help you bring your unconscious to light.
Michael H Hallett
---
Offerings
---
This free, 30-minute group Zoom session is the best introduction to my work. It takes you to the gates of your unconscious and shows you the key. Only you can unlock it.
"Michael has become a wonderful influence on my life. His guidance leads to a radically new but overwhelmingly true perspective."

— JD, Iowa, USA
---

The secrets that shape your family aren't hidden in genealogical facts, they're hidden in feelings.
This course provides a structured framework for you to stop thinking about your family and start feeling it to discover and heal its invisible emotional legacy.
• 6 x 60 minutes sessions over 6 weeks
• Q & A time with Michael H Hallett
• 100% money-back guarantee after 1st session
• Price £256.00
"A really insightful course…

This course has given me renewed vigour to further explore my family tree, but from a completely different perspective."

— DW, Bristol, UK
Photo by Steve Halama on Unsplash