Welcome to Michael H Hallett
Courses for healing generational trauma, shame and other unconscious issues

Our unconscious is home to our deepest impulses, fears, phobias and traumas. What's down there? Inherited trauma, anxiety, and addictions originate in our unconscious, buried beneath a layer of shame.
"Your conscious action is only a drop on the surface of a sea of unconscious processes, of which you can know nothing—about which, indeed, you are afraid to know." — Wilhelm Reich
Studying schizophrenia in the 1960s, psychiatrist R.D. Laing wrote: "When our personal worlds are rediscovered… we discover first a shambles… genitals dissociated from heart; heart severed from head; heads dissociated from genitals."
To reassemble this shambles, we must enter the murky world of our unconscious. 
My courses contain principles, processes, and tools for bringing the unconscious to light in a structured manner.
Like the sun trying to break through the fog in the image below, clearing unconscious issues is the only means of root cause resolution for our deepest issues.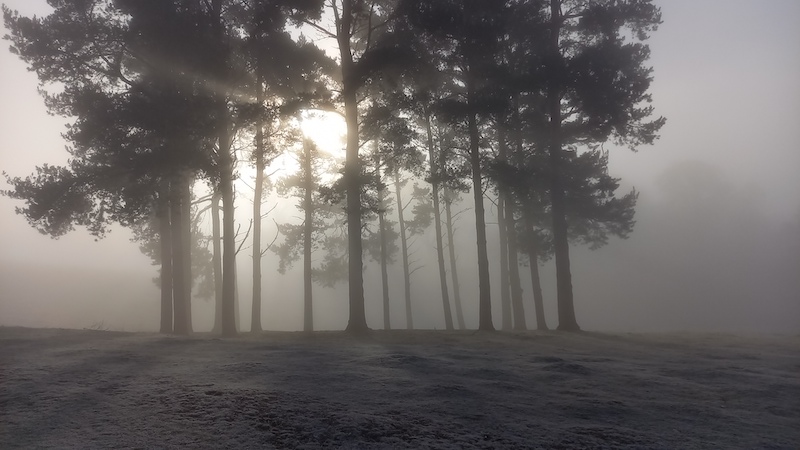 Unprocessed trauma, shame, pain, and fear passed from one generation to another through epigenetic inheritance.
Humanity's dirty great rotten secret. The gateway to the unconscious and to root cause resolution of trauma, addictions, and anxiety.
Our unconscious communicates using the most intelligent language at its disposal. Porn precisely reveals feminine/masculine imbalances.
"A deep dive into family history"
This course is a deep dive into family stories and history. Like a jigsaw puzzle, it addresses areas in your psyche where trapped emotions are causing behaviours and pain in life today, allowing you to clear out the old and allow the new to come in. Michael's generational trauma course is a hit with me.
— DG, Milton Keynes, UK