Welcome to Michael H Hallett
Healing generational trauma, addiction and other shame-based issues

As a former industrial process analyst at the largest canned goods factory in the southern hemisphere, I speak the language of process manufacturing: inputs, processes, and outputs.
I've found this to be a remarkably good model for understanding generational trauma, porn addiction and other issues in our deep unconscious, where they lay buried under a patina of shame.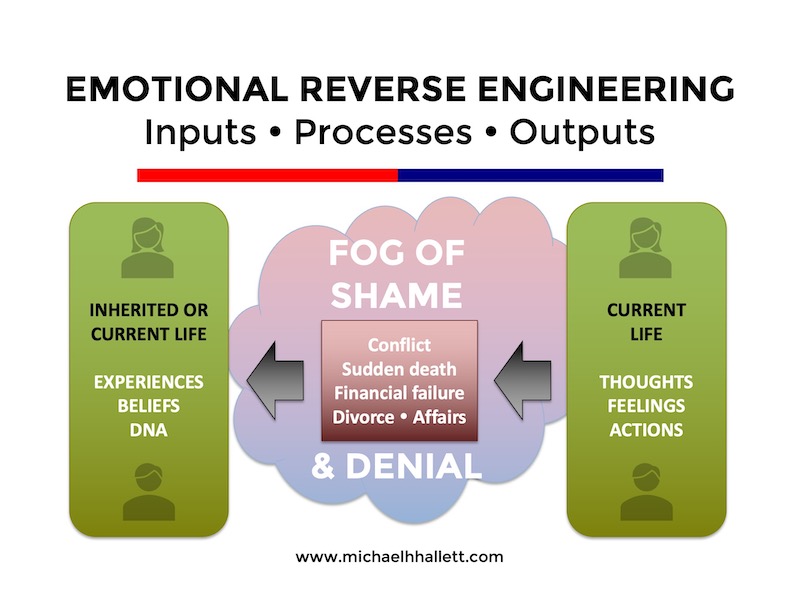 When we correlate our current life experience against the challenging life processes that we or our family ancestors underwent, it's possible to reverse engineer the root causes of issues that are otherwise lost in a fog of shame, denial, and unconscious coping mechanisms.
This is not a pretty process. You may find that major parts of your life or your family history turn out to be lies, half-truths, and evasions.
Yet, to permanently solve these issues, only the truth will serve.
Unprocessed trauma, shame, pain, and fear passed from one generation to another through epigenetic inheritance.
Humanity's dirty great rotten secret. The gateway to the unconscious and to root cause resolution of trauma, addictions, and anxiety.
Our unconscious communicates using the most intelligent language at its disposal. Porn precisely reveals feminine/masculine imbalances.
Using genealogy to recognise and release generational trauma Generational trauma Living With Ghosts is perhaps the first online course in th...
CLEARING THE UNCONSCIOUS – PART 2 Resolve low self-esteem, addiction, and dysfunction Unconscious shame This course introduces you to a pris...
A step-by-step process to deconstruct porn addiction to improve sexual and emotional wellbeing Welcome to Exxxit Strategy No one is addicted...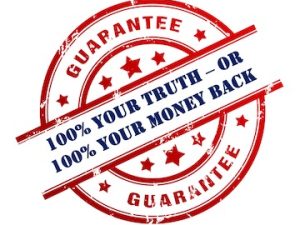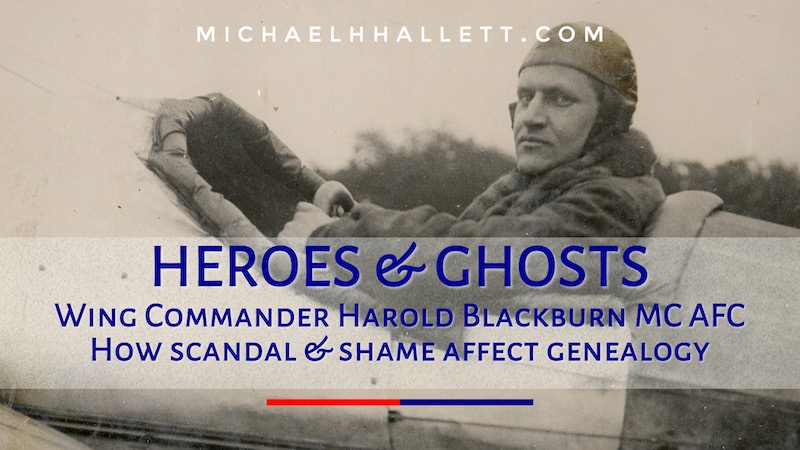 Heroes & Ghosts is the story of my grandfather Harold Blackburn, a pioneer aviator before World War I and war hero. After the war, scandal struck the family and plunged it into shame for three generations. Along the way, his story was lost, his memorabilia buried in a drawer for decades.
Heroes & Ghosts is "a poignant, aviation-based, family history story relayed with clarity and humour."

— Jenny Towey, Chair, Weston-super-Mare & District FHS
This 45- to 60-minute presentation (online or in person) brings the story of his amazing career to light through the recognition of unconscious shame affecting multiple generations. Our ancestors buried shameful events in the family story, shrouding them in a dense emotional fog. Researching these events requires a softer approach than conventional, data-driven genealogy.
This presentation is suitable for any groups interested in genealogy, family history, aviation, military studies, family trauma, or wellbeing. To book this presentation for your group, please contact me.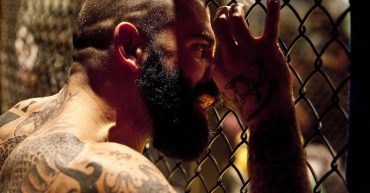 Is heavy tattooing a sign of shame?
Is heavy tattooing a sign of shame? 30 November 2023 Posted by: Michael H Hallett Category: Shame , No Comments A few decades ago, tattooing used to be a mark of an outsider, someone who flaunted social conventions. Prison inmates used tattooed tears to indicate how many times they'd been inside. The closest thing to […]
Hieroglyphics, hemispheric dominance, and polarised thinking
Hieroglyphics, hemispheric dominance, and polarised thinking 3 November 2023 Posted by: Michael H Hallett Category: History , No Comments In the 1820s, French philologist and orientalist Jean-François Champollion made a critical breakthrough in deciphering Egyptian hieroglyphics. This mostly forgotten event provides us with a clear example of the effect of hemispheric dominance—the pre-eminence of left-brain, […]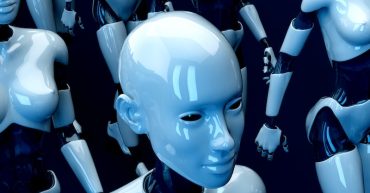 Normal – the non-existent patriarchal standard
Normal – the non-existent patriarchal standard 2 November 2023 Posted by: Michael H Hallett Category: Patriarchy , No Comments When exploring feelings of unconscious shame and disgrace, it's important to remember that these feelings always exist in response to judgment. Judgment, in its turn, is always against a standard. In our patriarchal society that standard […]