Porn – the myth of 'real isn't enough'
21 March 2019

Posted by:

Michael H Hallett

Category:

Pornography

,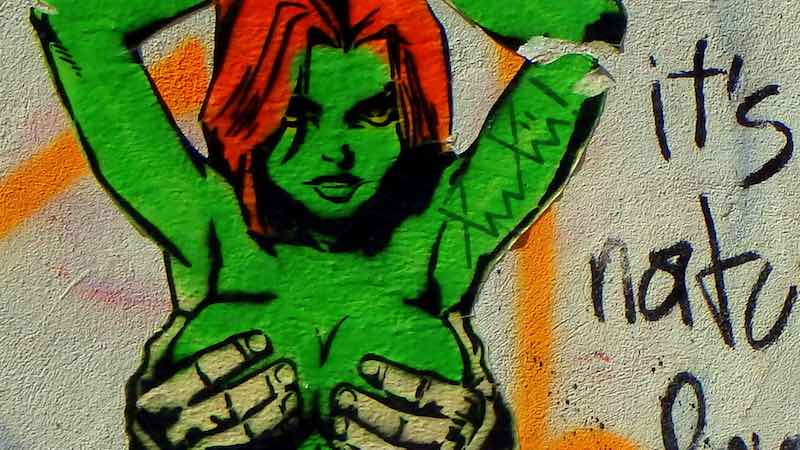 I was at a networking event recently and when I told a young lady that I was tackling porn addiction, she literally exploded: "I could refer a few ex-boyfriends to you. That whole 'real isn't enough' thing!"
As a society, due to our entrenched shame about all matters sexual we have abdicated responsibility for the sex education of our adolescents. Many countries provide sex education that focuses on consent and sexual health. What happens beyond that largely remains a grey area that teens must discover for themselves.
The only way for them to do this is via pornography, which is now available with a few clicks on their mobile phones. The inevitable result is that young men learn that the way porn stars behave is what they can expect from their sex partners.
PSE
This leads to male dissatisfaction unless the woman delivers what is termed in the adult industry a PSE—Porn Star Experience. The fact that sex workers themselves consider PSE something out of the ordinary is both ironic and deeply telling. (PSE should not be confused with what is taught in British schools as PSHE—Personal, Social, Health and Economic education, which includes SRE—Sex and Relationships Education.)
With a PSE, the woman performs like a series of rotating orifices, much like a multi-size pencil sharpener or a multi-purpose kitchen gadget that slices and dices sex to the man's whim at the press of a button.
In this fantasy sexual kitchen the man erects as rapidly as a soufflé, remains as hard as Michel Le Roux's pastry rolling pin and erupts with the gooey pleasure of a perfectly baked chocolate fondant. (In reality, it is that other propensity of the soufflé, to rapid and humiliating collapse, that generally prevails.)
When men believe that 'real isn't enough', sex becomes a green-eyed monster that destabilises or even destroys many relationships.
Real isn't enough
Two points are notable about the PSE fantasy. Firstly, the woman's satisfaction is never considered. This is a product of our patriarchal past, which I've explored in Sex in patriarchy – how the past shapes sex today. Secondly, note the emotional disconnect between the partners. A PSE is simply a series of high-speed genital collisions between two emotionally remote human beings.
This emotional disconnect unravels the myth that 'real isn't enough'. It doesn't just happen during the fantasy PSE. It's already happening in the so-called real sex our dissatisfied male laments. He has failed to show up emotionally—then wonders why the sex is dissatisfying. The 'real' sex isn't actually real because he is present physically but not emotionally. Instead of being emotionally engaged with his partner, he's comparing her sexual performance with professional sex entertainers. Unsurprisingly, he finds her efforts amateurish.
Instead of being emotionally engaged with his partner, he's comparing her sexual performance with professional sex entertainers. Unsurprisingly, he finds her efforts amateurish.
Emotional unavailability
This lack of showing up is called emotional unavailability. It festers at the heart of many relationships and stems from a shame-based fear of presenting our true selves. We either suppress our deepest sexual longings or request them from a distance—emotional distance—as if they weren't really ours at all.
Of course, it may not be just the man who is emotionally unavailable. The woman may be doing something similar, though in a different way, as I wrote in The elephant in the room of porn.
Whenever two human beings choose to totally show up emotionally, whether sex is involved or not, satisfaction is guaranteed. When you can accept your partner exactly as they are, in this moment, real sex will be more than enough.