Hessa – my first experience of porn
6 November 2018

Posted by:

Michael H Hallett

Category:

Pornography

,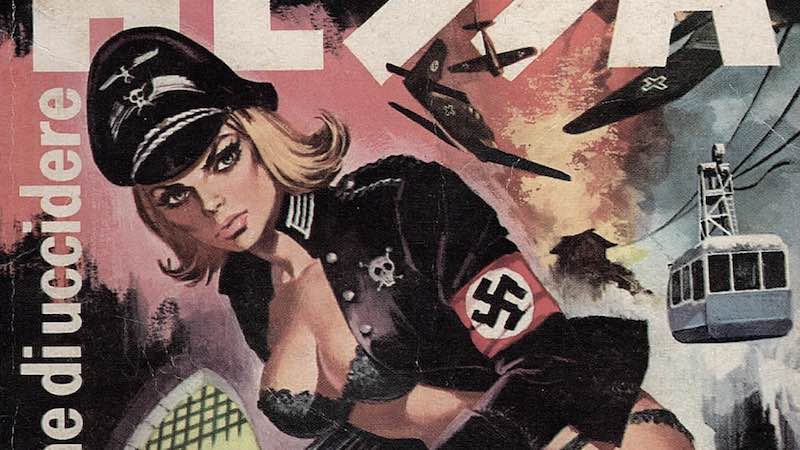 I can see the place now, the place I had my first experience of porn.
A terraced hillside in southern Switzerland, right down in the Italian-speaking canton of Ticino. The hillside once grew grapes, which still flourished further down the slopes—I still remember the musky smell of the ripe red grapes in late autumn. Here, higher up, the vines had been torn out. The terraces were bare grass (which we once set fire to), awaiting the metal maws of the excavators when the developers moved in to start building.
I can remember the occupants of some of the surrounding houses. Above the terraces lived a German girl about my age, Barbara. I can remember being in her room. There's a vague sense of transgression about the memory, as if merely being there was a no-no for some unknown reason. She's the first individual girl I can remember.
Further along lived a rich, fat guy who incongruously drove a Mini. Around the bend, where the road looped back below the terraces, lived the Pooleys, a retired English couple. He was in the oil business. Next along was Mrs Hillenburg. I once threw a snowball through her window, from a sled. That didn't end well.
Dramatis personae
I can see the place now, but I cannot see whom I was with. I expect my shame blanked them out.
Even though I cannot see them, I can still be fairly sure of the dramatis personae. My brother may or may not have been there. There were two Swiss boys, slightly older than us, their names long forgotten, that we used to hang out with. They introduced me to cigarettes around the age of 8 or 9. I hated them (the cigarettes, not the Swiss boys) then and have done so all my life.
Having failed to get me hooked onto cigarettes, my Swiss friends tried something harder. No, not Toblerone—porn.
This was so traumatic that I shoved the experience deep down into my unconscious and at some point forgot about it. It disappeared into the recesses of my mind in the same way that those bare terraces disappeared beneath the developers' bulldozers. And there it should have stayed.
Except that, in the 1990s, living out of a suitcase as an IT consultant in America, with loneliness, a laptop and too many hours to kill, I found my way (back) to porn… and an occasional surf turned into a full-blown addiction.
Buried memory
At that point I took stock of my life and started digging—digging down into my unconscious to find the roots of my addiction. I found them, all right, but what I didn't expect to find was a buried memory of my first porn experience.
It came only gradually into view, like something half-glimpsed through fog, or an ancient artefact slowly uncovered by an archaeologist's brush. I saw the image first—a near-naked woman spread-eagled on a giant, spinning LP whose needle was about to saw her in half. I remembered she was a Nazi. Her name had five letters and that two of them were, naturally enough, 'SS'.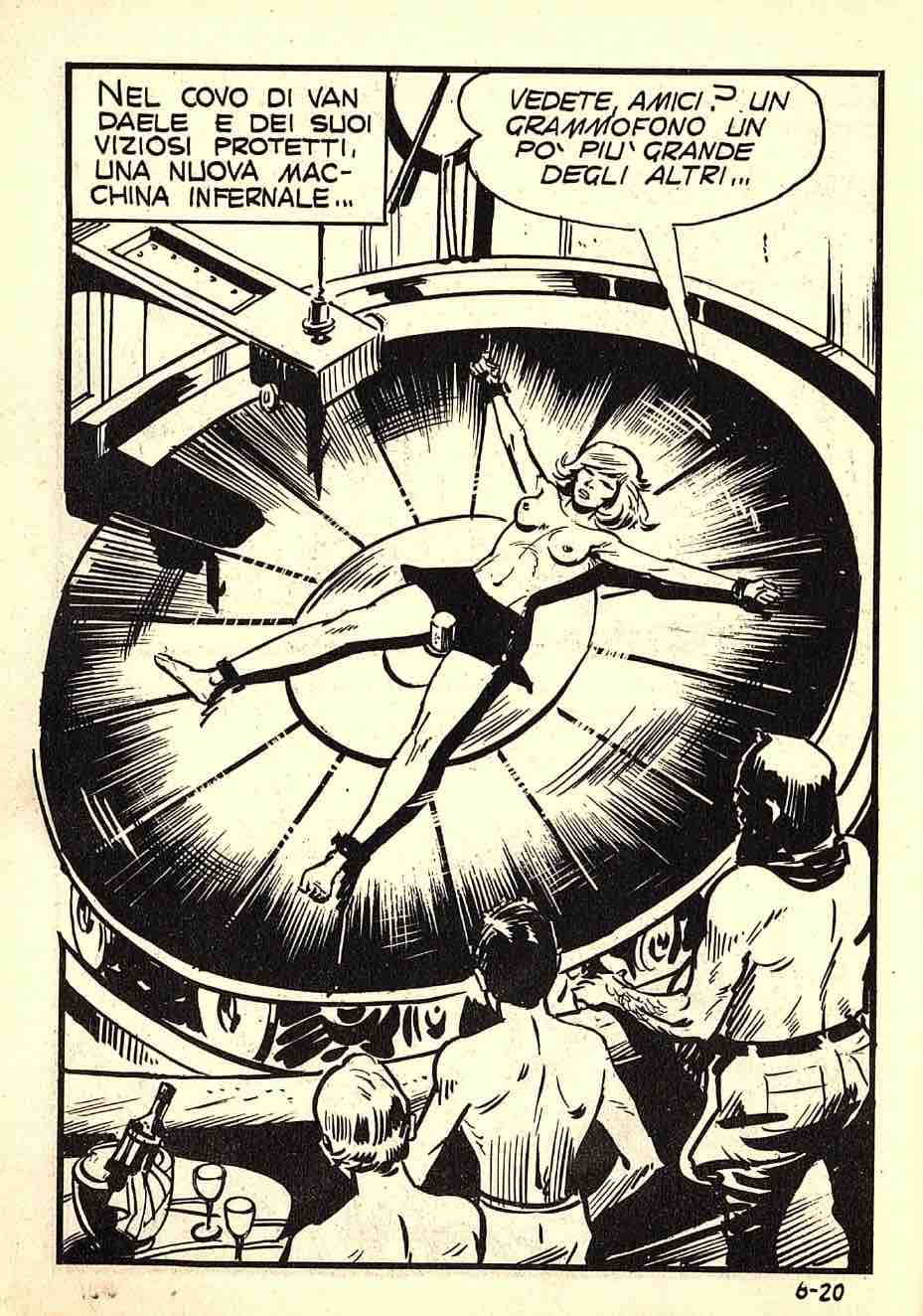 It didn't take me long to arrive at 'Hessa'. As soon as I did, I jumped onto the Italian eBay site and searched for her. Bingo. The exact soft porn comic I had seen all those years ago. For Hessa was one of the many fumetti, comic booklets published in Italy in the late 60s and 70s. Many were Westerns. Commandante Mark was set during the American War of Independence. Some were horror. Some were soft porn, in all manner of improbable combinations.
The Hessa series
The Hessa series spanned 47 episodes from 1970 to 1972. They followed the improbably sex-sodden adventures of Obersturmbahnfuherin (I think I got that right) Hessa von Thurm, the indomitable virgin leader of the Sex Sonder Sturmtruppen (SSS), a cadre of German fräuleins specially trained to use sex as their secret weapon.
Finding the specific porn image that had triggered me all those years ago was deeply cathartic. I was able to fully engage with the experience, to relive it and release it. I could even date it, near enough. Volume 6 of Hessa was published on 19 January 1971. I probably saw it some months later. We left Switzerland the following year, so I was 10 or 11 years old.
My addiction didn't kick in for another quarter of a century. My memory of Hessa only emerged when I was well on my way to recovery.
What's the earliest porn experience you can remember? I recommend writing about it. The deeper we go into our damage, the deeper we can heal it.